All of your needs in one Perfect place
No double-entry, no complex linking, no loopholes. PracticePerfect is one solution that handles all of your needs. Your demographics, scheduling, billing and documentation information always live, always up-to-the minute and all completely sharable by as many users as you wish at the exact same time.
Stay organized with extensive client records, including contact, demographic, referral and full insurance information. Easily maintain separate financial and clinical information for multiple injury claims.

More Details

Enter charges, record payments, track Accounts Receivable and identify broken payment promises. Integrated Credit and Debit Card processing now available!

More Details

Our robust drag-and-drop scheduler allows you to run your day with as few clicks as possible. Manage your staff, space, equipment and waiting list while also enhancing compliance.

More Details

Create daily notes, evaluation, progress, plan of care and discharge notes. Choose from a selection of pre-loaded forms or custom design your own! Scan or import any type of document to a client's record.

More Details

Minimize client fall-off, maximize client compliance, identify underperforming referral sources and employ marketing campaigns.

More Details

Don't let tasks fall between the cracks with our pop-up reminders! Become alerted if your clients, payors, physicians and staff are missing deadlines.

More Details

Need a hand? Can't figure something out? Our industry-knowledegable and North-American-based customer support team is standing by ready to help!

NEED SUPPORT? CALL (877) 510-7473
or Email support@practiceperfectemr.com

Identify troubling trends with revenue, reimbursement and productivity and staff performance through a series of robust and flexible analytical reports.

More Details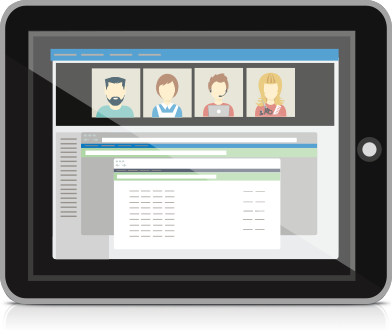 BOOK A LIVE DEMO
See Practice Perfect in action! Book your own fully guided tour. Let us show exactly how we can perfect your practice.
FREE | INTERACTIVE | NO OBLIGATION | ASK QUESTIONS
BOOK A DEMO